A College-Prep American Immersion Experience
The International Program at Hyde School offers students from all over the world a true American immersion experience. Our private boarding school campus in Bath, Maine is a center for outstanding college-preparatory academics, leadership opportunities, athletic participation, arts and theater, and much more.
Hyde School provides a variety of forums to practice English outside the classroom. These include: three seasons of competitive sports; interactive discussion-based school meetings where faculty and students share their thoughts on meaningful and relevant topics; weekly small group workshops focused on self-discovery; and performing arts where students and faculty partner to create an original school show.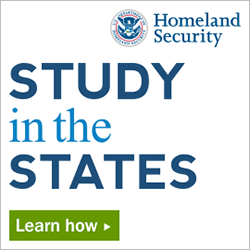 Facts About Hyde School
Since 1966, Hyde School has been a national leader in character education and leadership development.
Students are expected to speak English in common spaces, and they enjoy meetings with other international students in which they share and learn about culture.
In addition to excellent college-preparatory academics in our mainstream curriculum, international students take ESL courses to enhance their learning.
Students also work on study techniques, critical reading and writing skills, grammar development and application, SAT vocabulary development, and hone all four elements of English language skills: reading, writing, listening, and speaking.
All international students share a room with an American roommate.
For more information about the International Student Program at Hyde School, please download our brochure or contact our Director of International Admission.
International Program Brochure
Meet Our Students and Families
Rongpei (Tina) Zhang graduated this year and will be attending the University of California at Berkeley in the fall.
Tina's Parents Guoqiang Zhang and Yan Cheng talk about their family's experience at Hyde School.
Yiren (Tony) Shao also graduated this year. Here he talks about how Hyde School helped him to become self-confident and open to new experiences.
Tony's parents Jianhua Shao and Yihua Mai talk about their family's experience at Hyde School.
Hailun Ni Bath '10
Hailun came to Hyde School from Shenzhen, China, in her sophomore year. She was awarded the Phi Beta Kappa Award her junior year and she maintained consistently outstanding grades in her academics and on her standardized testing. She has been a member of the Coastal Chamber Orchestra in Maine and she performed flute solos at the Bath campus annual Cultural Heritage Celebrations. Hailun actively participated in sports; in her junior year, Hailun was named MIP of cross-country, and she learned how to dribble a basketball and wield a lacrosse stick. Her senior year, Hailun was named co-captain of the girls basketball team! Hailun attends Stanford University in California. She studies business and expects to pursue an MBA.
Highlights from the International Student Graduation Speeches
Traveling to Hyde School

Address
Hyde School
616 High Street
Bath, ME 04530
By Air:
We suggest flying into Boston Logan (BOS), Manchester, NH (MHT), or Portland, ME International Jetport (PWM).
By Bus:
Concord Coach Lines buses go directly to Bath, ME.
By Car:
Where to Stay & Campus Map: