Challenging Ourselves and Each Other
The school meeting this week explored the theme of challenges and how important they are to all of us. When we summon the courage to challenge our peers and ourselves, we ignite a powerful tool of higher expectations along with a commitment to hold others and ourselves to our best.
The start of the meeting had several students and faculty share times in their lives when someone challenged them. A senior talked about her resistance to challenge in her first year, "Last year, I acted like I didn't want to hear what anyone had to say. There were people who did challenge me and eventually, I let go of my stubbornness and let them help me." A faculty member talked about a challenge her teammates in college gave her about her attitude and commitment to the team. We also discussed what prevents us from challenging those around us. Some of the barriers include:
They will not accept it, and be angry
What if I am not right
I don't want to get involved
Fear of conflict
We also shared what happens when we challenge others with commitment and concern:
We get a stronger connection with that person
We have to address that issue within ourselves
We gain confidence to help others
There is learning that happens
Each student and faculty member then wrote two specific challenges for someone in the community or for themselves. These were written anonymously and put into a basket. Someone then read the challenge, and folks were asked to stand if this challenge resonated with them. Finally, the author of the challenge was asked to bring it to the original person or accept it for themselves. Every challenge that was read had a multiple of people standing, which showed us all the universal nature of things we need to work on to be our best selves.
I challenge you to be more open.
I challenge you to say no.
I challenge you to listen more.
I challenge you to be a person of integrity.
I challenge you to hold others to the standards you hold yourself to.
I challenge you to be a leader with both feet in.
I challenge you to speak up more and share yourself with others.
I challenge you to believe in yourself, and let people see who you really are.
I challenge you to think before you act and speak.
These challenges and others were pulled out of the basket, and comments were made by students and faculty about how they felt about these challenges and themes in their life. The meeting was another important one for our community as we work this winter to strengthen our synergy with each other, and lean into the challenges of winter weather. We ended the meeting by asking anyone to stand and challenge themselves in front of the group. It was another example of the depth of our students and faculty.
"I challenge myself to be the leader I know I can be on my team and in this school."
"I challenge myself to accept the challenges I was given today."
"I challenge myself to not just be critical but also to be positive."
Great school meeting and another step in building our community!

Laura D. Gauld '76
President & Head of School
New Year, New Start
Written by Mary Agnes Edsall, English Faculty

The period around New Year's Eve is traditionally a time of reflection and goal-setting for the future. At Hyde, however, we don't talk about New Year's resolutions. Rather, we ask students to take time in January to reflect and write about how the year has gone so far and to set growth goals for the rest of the school year. The essay bridges the academic curriculum and the character curriculum, for the reflection is done in Discovery Groups and the writing is assessed and graded by the English Faculty. The essays are also shared with each student's Discovery Group Leaders, who then meet with students one-on-one to give them feedback and to help them meet their goals.
Just as in all areas at Hyde, the instructions for the Mid-Year Reflection Essay steer students away from "achievement culture" and towards "character culture." The objective, as described in the instructions, "is to use written expression as a tool for thinking, discovery, and personal growth and to capture your growth and character at this point in time, in addition to exploring who you are, where you are going, and how you are going to get there."
When we ask students to reflect on their strengths, we don't expect to hear about skill in sports or talent in academics. We expect them to focus on character traits such as kindness, grit, resilience, or passion for learning. Likewise, when they self-evaluate their challenges or missed opportunities, they write about topics such as their anxieties about getting out of their comfort zones, how they may have held back from taking leadership, or aspects of their characters that they believe they want to work on or change. An additional area of self-reflection offered in this assignment is the section where students choose one of the Five Words (Curiosity, Courage, Concern, Leadership, Integrity) or Five Principles (Destiny, Humility, Conscience, Truth, and Other's Keeper) to illustrate their growth so far in the year.
The most inspiring part for me when I read the essays, however, is the Vision and Goals section. So many times I learn something about a student's dreams for the future that changes my whole perspective on them and raises my hopes for the future of our society and the world. Great dreams will take you somewhere, even if not what you expected. Norman Vincent Peale put it well when he said: "Shoot for the moon. Even if you miss, you'll land among the stars."
Snow Globes at Pineland Farms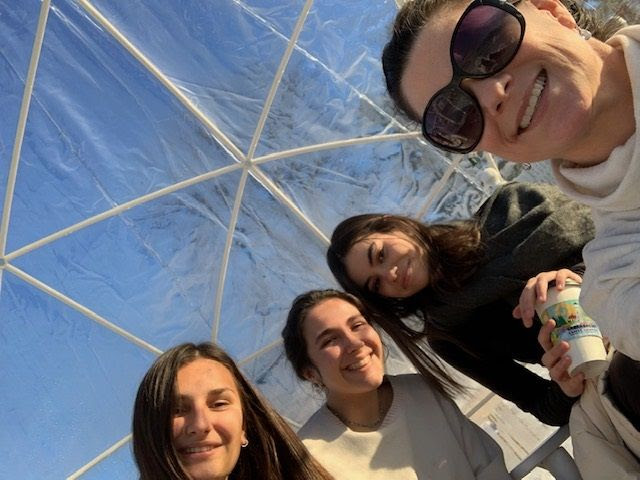 Ski Trip to Sugarloaf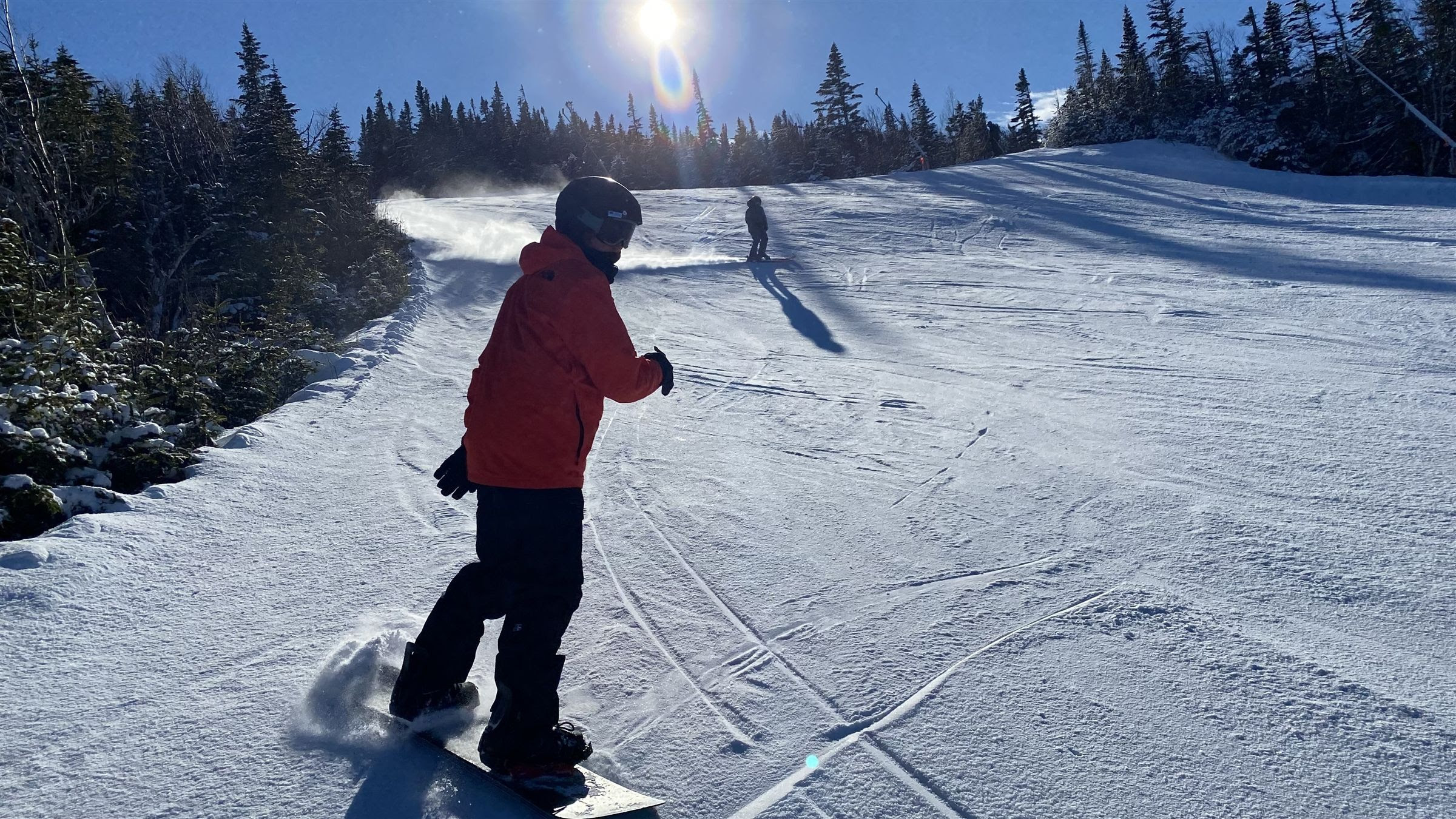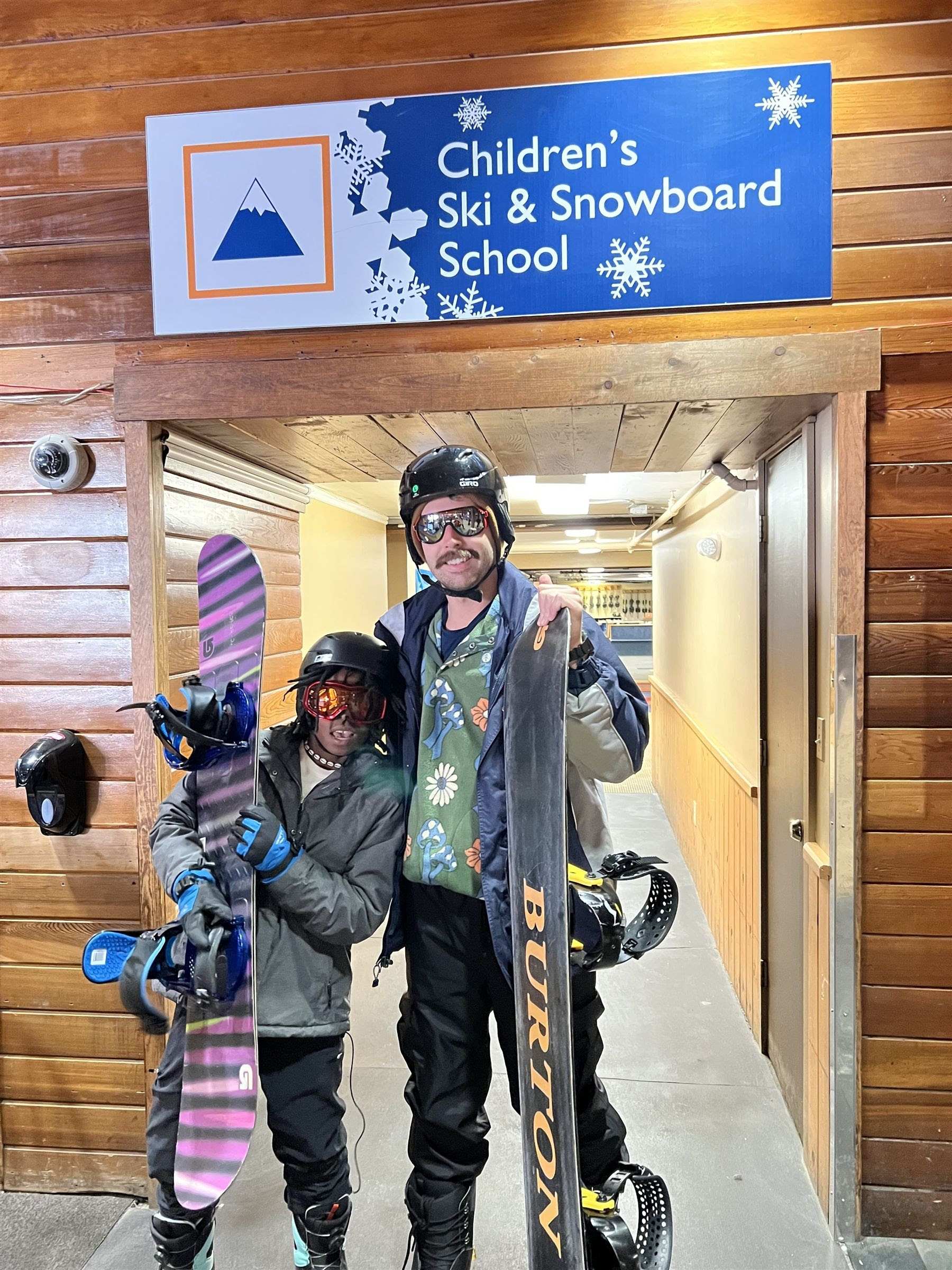 Dinner and a movie at Headmaster Laura Gauld's Home
Wolfpack Recap
Friday, January 6
Wrestling Meet at Eagle Hill/LCA
Cameron Su '24 got his first win against Eagle Hill. Nate Phillips '23 got a pin. Spencer LeClair '23 got two pins. -Coach CJ
Swim Meet at Cony/Ellsworth
Saturday, January 7
GVBB vs Holderness 48 - 61
4th Annual Real Scout Big Apple Jamboree at Canarsie High School in Brooklyn, NY
Saturday, January 7
BVBB vs Omina (Finland) 36 - 71
Sunday, January 8
BVBB vs Covenant Prep (NJ) 36 - 80
Tuesday, January 10
BJVBB vs Oceanside 35 - 51
Swim Meet at Lewiston
Paula Jakobi '24 had two state qualifying times in the 100 Free and 100 back! Lucas Artero Bailach '24
and Aurelio Fusco '24 placed 1st and 2nd place in the 50 and 100 Free. Personal Records from Jayshawn Bruce '24 and Kate Kandalova '25. Great contributions from Glan Ge '25 and Rae Cohen '26! Go swim team go! -Coach Hanley
Wednesday, January 11
BVBB vs Lee Academy 57 - 27
BJVBB vs Sacopee Valley 49 - 16
Boys JV hoops had a HUGE win against Sacopee Valley 49-16. Ben Edelblut '25 had a monster game scoring 16 points and 20 rebounds. Leo Broccoli '23, aka The BROC, with 10 points off the bench. Aidan Gahr '25 and Lucas Bomtorin '24
with lockdown on defense down the stretch of the game, and birthday boy Matty Galligos '24 had a solid game with 2 points, 5 blocks and 10 rebounds.
-Coach Jensen
Boys Ice Hockey Mt. Ararat/Hyde vs Fryeburg/Lake Region/Oxford Hills at Bowdoin College 2 - 10
Upcoming Meets and Games
Friday, January 13
BJVBB vs Berwick Academy 3:30pm (away)
Swim vs Belfast @Blue Hill YMCA 6:30pm
Saturday, January 14
BVBB vs Brewster 1:00pm (home)
GVBB vs Lexington Christian Academy 2:30pm (home)
Wrestling Meet at Deerfield 2:00pm
Boys Ice Hockey Mt. Ararat/Hyde vs Marshwood/Traip/Sanford/Noble at Bowdoin College 7:00pm
Wednesday, January 18
Boys Ice Hockey Mt. Ararat/Hyde vs Biddeford/Massabesic/Old Orchard at Bowdoin College 6:45pm
Hyde School | 616 High Street| Bath, Maine 04530 | 207-443-5584
Develop Character to Discover Unique Potential