Back In Action
As the students traveled back to campus from the Thanksgiving break, the faculty spent the day working on themselves in both professional workshops and personal seminars. At Hyde, we do not ask the students to do anything that we do not do. In order to grow, we must continue to reflect on where we are and our vision forward. In that spirit, the faculty did many of the exercises that parents participate in during their Family Learning Center, FLC. Director of Family Education, Katherine Mondanero writes:
"We split into groups of five and each took a turn in the "hot seat." The "hot seat" is an opportunity to receive feedback from others on strengths they see in us and challenges they either see us struggle with or want to offer us. While it can be uncomfortable to have all eyes on you and hear what others think of you, we are lucky to work in an environment that fosters safe and constructive feedback. Sometimes the things we hear are not surprising, and at other times, it can be enlightening to see yourself from someone else's perspective.
After we received our feedback from the group, we each responded to our feedback and journaled on the following questions:
In thinking of the strengths and challenges I received, what is something I need to address?
When I think of my purpose in life (unique potential), what is a vision/goal I want to explore?
We then took turns reading our answers aloud to the group and receiving feedback on what we shared. To wrap up the faculty seminar, we all gathered together again and shared something we were taking away from the seminar or something we wanted to address. The seminar put us in a great frame of mind to tackle the next trimester here at Hyde. The overall sense was that we are grateful to work with a supportive group of people who genuinely care about each other and helping each other achieve our best. It is refreshing to be part of a community that takes time to work with each other in this way"

Other faculty commented on the exercises:


"I appreciated hearing the positive feedback and being challenged by my peers."
"I need to continue working on putting some things in place in my personal life."
"I am taking away that I need to use my voice more in the community, because others can benefit from what I have to say."
"I am really proud of how my first trimester went, and I want to continue building on that."
"I am taking away that I need to engage more with others and challenge my natural shyness."
"We need to do more of these faculty seminars!"

In the fall term, we focus on establishing Rigor and helping each individual get in touch with an important strength and challenge. During the winter term, we add the theme of Synergy which speaks to the energy that is released when we learn to work with others and unleash the power of the community. Just as our initial focus is on taking care of ourselves, when we help each other, we find new strengths and new motivation for ourselves. We are better together.
Laura D. Gauld '76
President & Head of School
Boys Varsity Soccer takes home the NEPSAC Class D championship!
By Stefan Jensen, Athletic Director
Boys Varsity Soccer ended with a New England Championship after a 17-1-1 season! It was an amazing run. The team earned the #1 seed entering the New England Tournament after winning the conference championship for the first time since 2014. Hyde hosted the first two games of the New England Tournament at home. During the first round, Hyde played tough in the pouring rain, winning 3-0. The team then hosted Covenant Christian at home in the semifinals. Trailing 2-1 late in the match, Jason Wolf '24 scored a goal to tie it which ultimately led to PK's where we ended up prevailing! After the win against Covenant Christian, Hyde advanced to play Macduffie School in the New England Finals. It was stiff competition but Hyde persevered, winning 2 - 1 in double overtime! To win the game Henry Pennell '24 kicked a beautiful cross from the corner to Lucas Uzquiano '24. who headed the ball into the goal for the win. The Boys Varsity Soccer team has won four New England Championships and finished runner up once in the past nine years. It was an amazing run, and we look forward to next year!
Parents Fund ~ 30 Days and Counting for Pledges!
Happy December, Hyde Parents!
We are so grateful to those of you who have made your gifts, or pledged to give by June 30! For those who have not had an opportunity to do so, it would be ideal to receive your pledges by December 31st. Gifts are welcome through the end of June and we are here for your questions.
Thank you all for the difference your family makes for our community. Each and every gift helps our students discover their unique potential as they prepare for their journeys beyond Hyde.
With gratitude,
Co-chairs Doug and Sharon Goldhirsch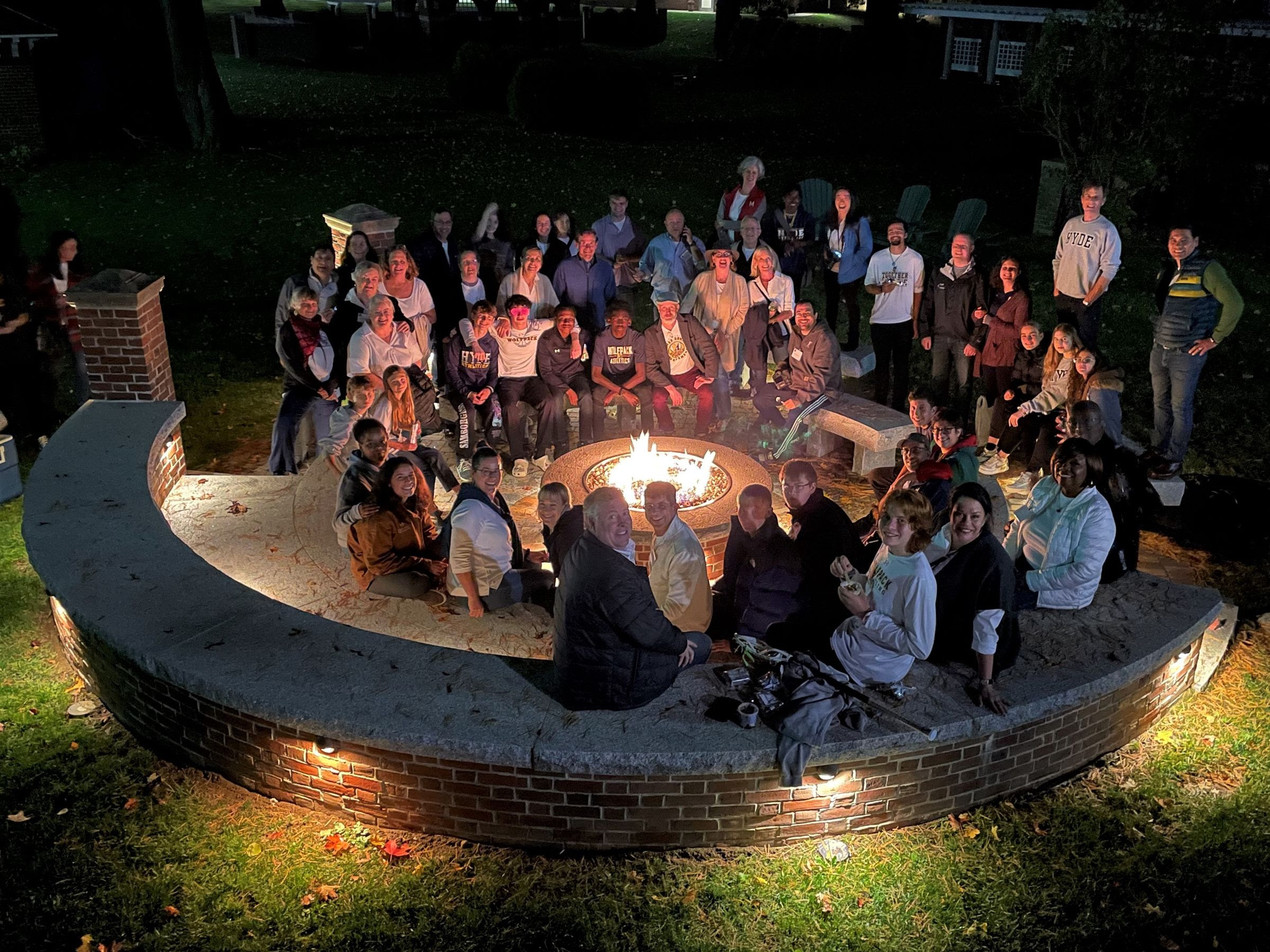 Winter Break December 16, 2022 - January 2, 2023
We hope everything had a restful and wonderful Thanksgiving break. Winter break is just around the corner. If you haven't already, please send your travel information and any questions to Sydney Wall in the Dean's Office. Thank you.
*Please note that if your child is on either the boys or girls varsity basketball teams, they will have their final game on Sunday, December 18.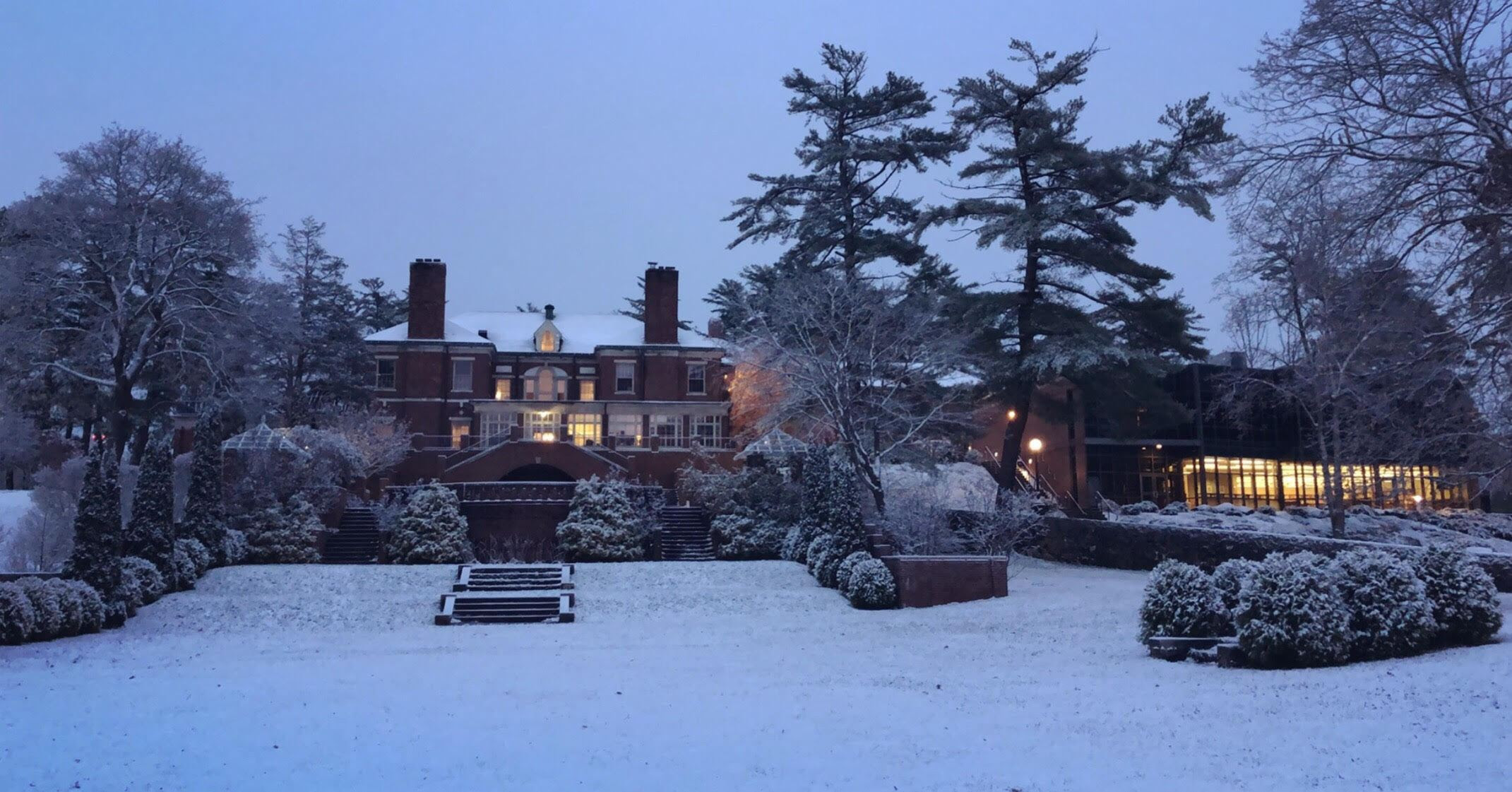 Wolfpack Recap
Saturday, November 19
BVS VS Covenant Christian Academy NEPSAC Semifinals 3 - 2
NEPSTA Cross Country All Star Meet at St. Mark's School
Paula Jakobi '24 ran a personal record by 2 minutes.
Sunday, November 20
BVS vs McDuffie NEPSAC Finals 2 - 1
Meets and Games
Saturday, December 3
GVBB vs Alleigh Mills 11:30am and 1:00pm (away at KH)
BVBB vs New Hampton Varsity 4:00pm (home)
Monday, December 5
BJVBB vs Morse HS 5:00pm (away)
BVBB vs Morse HS 6:30pm (away)
Wednesday, December 7
BVBB vs Brewster 4:00pm (away)
BJVBB vs Waynflete 4:30pm (away)
GVBB vs Vermont Academy 4:30pm (away)
Thursday, December 8
Wrestling vs Mt. Ararat 6:30pm (home)
James Roman Tournament
Friday, December 9
GVBB Hyde vs Penguin Hall 4:00pm
NYMA vs KH 5:30pm (girls)
BVBB Hyde vs KH 7:00pm
GFA vs Bradford Christian 8:30pm (boys)
Saturday, December 10
GVBB Consolation Game 10:00am
BVBB Consolation Game 11:30am
GVBB Championship Game 1:00pm
BVBB Championship Game 2:30pm
*Schedule subject to change, please check out Hyde Athletics and Hydeschool_Athletics Instagram handle for updates. For more sports recaps visit the Hyde Team page at Our Teams.