Tackling Challenges Outside of One's Comfort Zone
We can certainly learn when we are comfortable, but our deepest learning usually comes when we take risks out of our comfort zone and lean into uncertainty. In Hyde's Inner Leadership Model, students and faculty are asked to do just that on a regular basis. By summoning the courage to repeatedly put themselves into challenging situations such as (academic presentations, athletics, auditions, public speaking, personal sharing, etc), students develop the grit and resiliency to tackle life's ongoing challenges.
This past week, we began the Hyde tradition of Auditions. Students and faculty alike are asked to get up in front of the school to sing one minute of a song of their choice without musical accompaniment. While it is nerve-wracking for most of us, we are all in it together so we work hard to create an atmosphere of empathy, respect, and excitement for those who complete the challenge.
During our first session, the group struggled to suppress the nervous laughter, and we had to stop the process to discuss the importance of what we were doing, why we were doing it, and how important it was to be there for each other. It was a reminder that we must always work to understand the structure of our community trust. Once some students and faculty shared their expectations of how the auditions needed to go, we continued and the atmosphere in the room changed to become supportive and respectful.
As we wrapped up the evening, some of the comments included:
"We are a family here at Hyde. While this is a scary step for most of us, once we do it, we realize that it is not that bad and even was fun."
"Our willingness to be vulnerable with each other is so important, and I appreciate that we did not start out on the right note, but made the changes we needed to make."
"Thanks to everyone for getting to the level we needed to tonight."
Another great Hyde tradition that gets us out of our comfort zone!
Laura D. Gauld '76
President & Head of School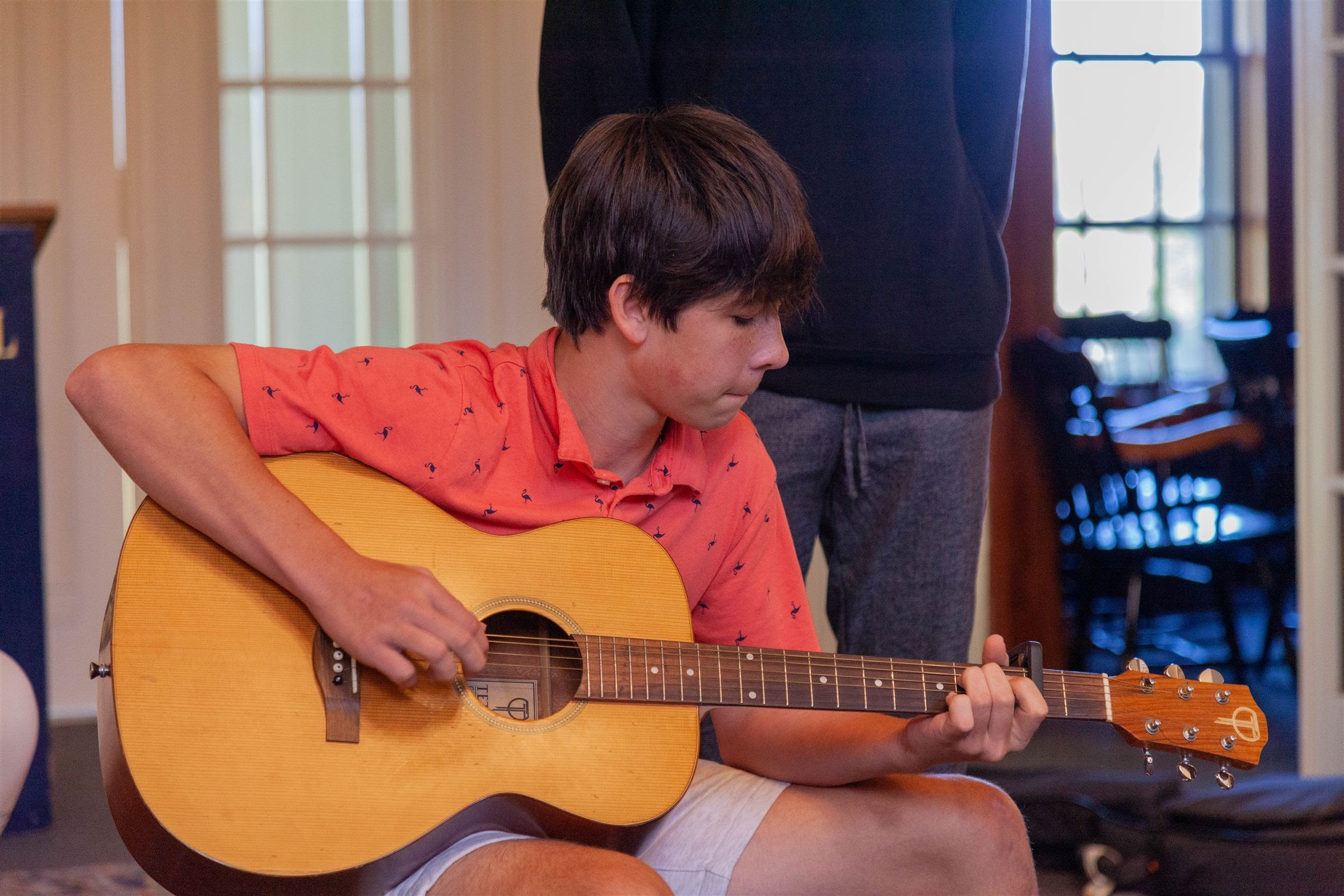 Parent Webinar: Taking Hyde Home
Wednesday, November 9, 2022
Please join Laura Gauld for this year's first Hyde Parenting Webinar: Taking Hyde Home
Wednesday, November 9th at 7:30 PM EST

No need to pre-register, just click the Zoom link below on November 9th.
A few highlights from this week's campus activities.
Students gathered in the FRC last Saturday to play board games, eat snacks and even baked a cake.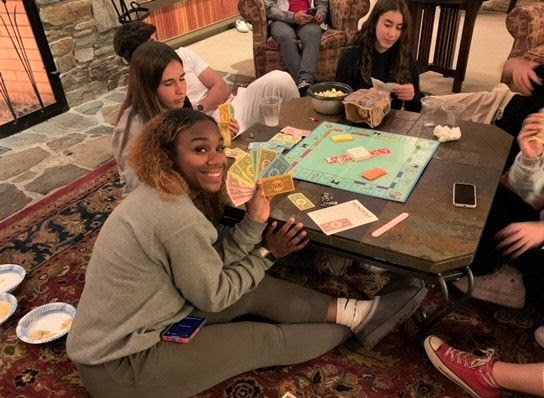 Discovery Group Dinner!
Tonight, the campus will be hosting Trunk-or-Treat. Students will get to dress up and go trick-or-treating around campus. Below are a few photos from last year. It's about to get spooky!
Maine Youth Leadership Day is just a week away!
On Thursday, November 3, 2022, the Hyde School will host the Annual Maine Youth Leadership Day from 9:00 AM - 1:30 PM. The Hyde School is excited to announce this year's Keynote Speaker, Shawn Gorman, Executive Chairman of L.L. Bean, Inc. Schools throughout Maine are invited to this free event featuring 36 workshops focusing on leadership. Workshops are run by a diverse set of leaders within their own fields and hail from across the US.
For more information visit Maine Youth Leadership Day
Wolfpack Recap
Friday, October 21
VFB Mt. Ararat/Hyde vs Yarmouth/North Yarmouth 38 - 14
On Friday, October 21 Mt. Ararat High School (Topsham) showcased their varsity football players before the game against Yarmouth/North Yarmouth. Max Spring '24 has been playing for Mt. Ararat varsity football team for the last two years and is a two-way starter playing offensive and defensive tackle. The Eagles/Wolfpack have excelled this season 7 -1. Tonight, Max plays in the regional semi finals against Gray-New Gloucester at home (Mt. Ararat) at 6:00pm. Good luck #75!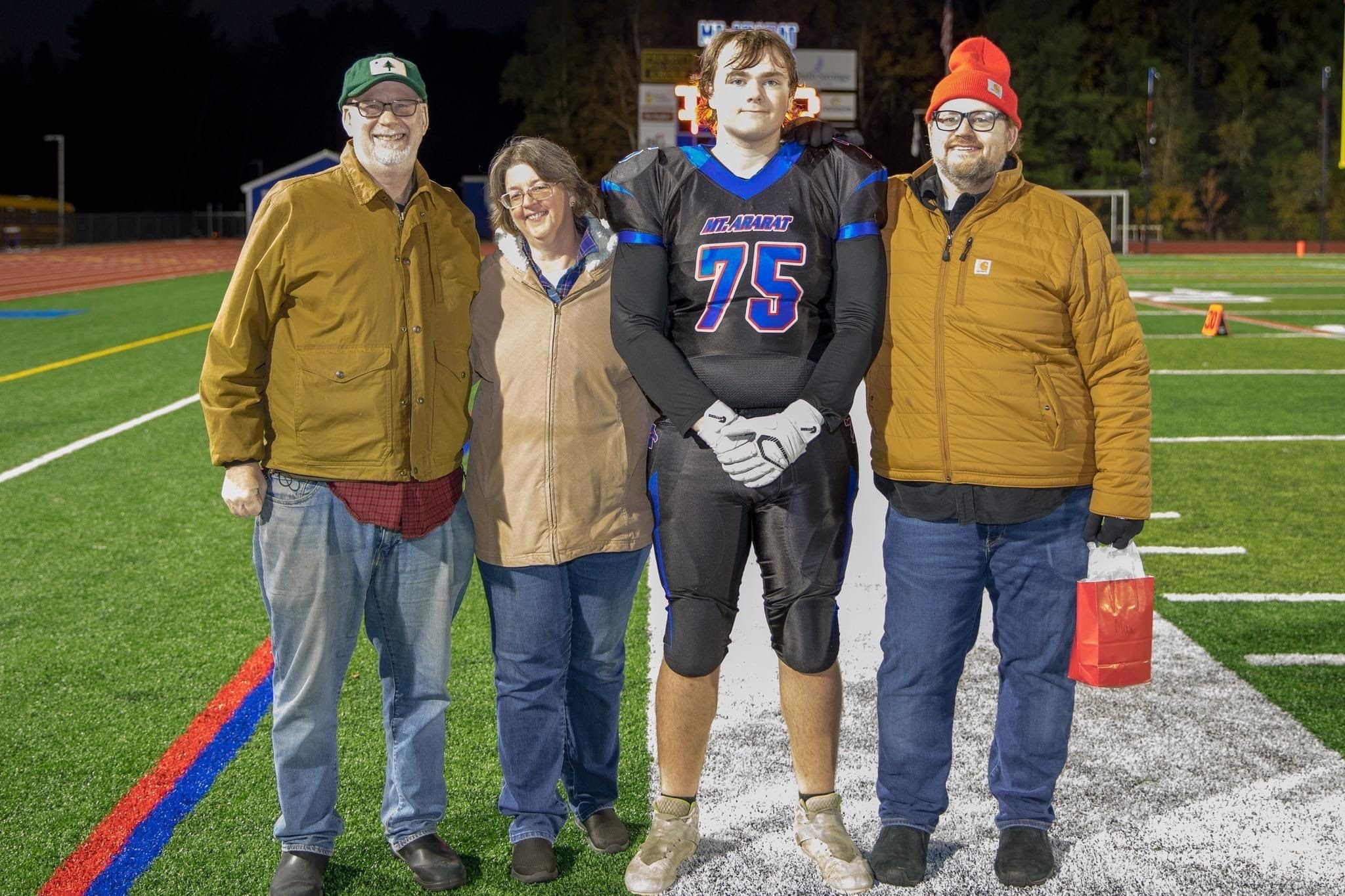 Saturday, October 22

XC vs MAISAD Schools at Kents Hill

The Hyde Cross Country Wolfpack just keeps finding their stride! In a race, at Kents Hill that included Gould, Bradford Christian, and Hebron, Hyde had personal records (PR) across the board. Overall, it was a great race for everyone and Hyde Cross Country looks to continue its success at the MAISAD Championship on November 4th.

Jayshawn Bruce '24 (Finished 5th in 20:31, PR by 20 secs

Nate Phillips '23 (Finished 15th in 23:40, PR by 1 min

Kate Kandalova '25 (Finished 27th in 28:08, PR by 3 mins

Steven Heil '23 (Finished 31st in 36:00, PR by 5 mins

Nate Fever '23 (Finished 32nd in 36:02, PR by 6 mins

Salih Cicekli '24 (finished 33rd in 46:07, PR by 8 mins

Monday, October 24

BVS vs Austin Prep 5 - 1
Upcoming Games and Meets:
Friday, October 28
VFB Mt. Ararat/Hyde vs Gray/New Gloucester 6:00pm (home) Regional Semi Final
BJVS vs Kents Hill 3:00pm (home)
Saturday, October 29
BVS vs Gould Noon (away)
Wednesday, November 2
BVS vs Wheeler 4:00pm (home)
Friday, November 4
XC MAISAD Championships at UMA 2:00pm (away)
GVS vs Gould 3:00pm (home)
BJVS MAISAD Semifinals at KE 3:00pm (away)
BVS vs Bridgton 3:30pm (away)
*Schedule subject to change, please check out Hyde Athletics and Hydeschool_Athletics Instagram handle for updates. For more sports recaps visit the Hyde Team page at Our Teams.