School Meeting
The weekly school meeting has been a Hyde tradition for 56 years. It is a time when everyone comes together to discuss a range of topics from world events, to school concerns, and personal reflections. In the first week, students and faculty shared their thoughts on each of Hyde's five character words and principles. Faculty member Matt Radosevich asked a group to come prepared to speak about each word and share a story about what the word meant to them and how it has played out in their lives. The sharing from faculty members and students was powerful and some of the examples included:
Courage - I had the opportunity to apply to be a student leader this past summer. Usually, older students are chosen and it took courage for me to put my name up there. There were thoughts going through my head, "too young, too small" but I ended up sticking to my goal and had an amazing summer and learned a lot.
Curiosity - Years ago, when I was a young mother, I was looking for something to stretch my mind. I met an older woman who invited me to a painting group of seniors. I was hesitant at first because I didn't know if we would have much in common but it turned out to be wonderful. I learned how to paint and also really enjoyed making these relationships.
This week, we tackled the concept of Perseverance where we paired up and discussed the following questions:
When has someone inspired you with their perseverance and what did you learn from them?
When has a challenge tested your perseverance and what did you learn from the experience?
This time, we opened the floor to anyone who wanted to come up and share their thoughts on either question. There were many who shared meaningful experiences in their lives around this theme. Some of the examples:
I was inspired by my grandfather who grew up poor and became a boxer in order to provide for his family and later was a champion.
I was told by many that I would not reach my basketball dreams but have kept at it and it has paid off for me.
My stepfather had a learning difference and he was labeled back in his day but his work ethic elevated him to find success.
My biggest challenge is speaking up, and being up here now is hard. I am learning to just keep doing it.
My mother worked three jobs to take care of us and was always there to direct me or lead me to someone who could help me.
As we wrapped up the meeting, students acknowledged the courage of those who spoke as well as the vulnerability that was expressed in the meeting. Faculty member Matt Radosovich said to the group, "We all face some challenges at points in our lives and when we keep trying, we find a way to move forward. We can't trust our strengths if we don't test our strengths."
Laura D. Gauld '76
President & Head of School
Matt Radosevich, Faculty
Connecting With Horses
Written by Steven Heil '23
Hyde's appreciation for the outdoors creates unique opportunities for learning. Ms. Megan-Mack Nicholson took students to a two-day equine clinic that specializes in mindfulness through nature. The "Connecting With Horses Clinic" is run by Mainer Chris Lombard and features his two horses, Rocky and Cole. This clinic is open to all ages and abilities in the hopes to create an experience for participants to gain in-depth understanding of themselves, while learning an exceptional degree of horsemanship.
At first, I was nervous about the experience, but after some icebreaker games and an introduction to the horses, I was put at ease. Friday involved demonstrations and learning the basics, such as building trust and walking around with the horses. Saturday was more hands-on with various challenges. Lombard truly has a special appreciation and bond with his horses so much that he can ride them blindfolded. It is said that horses are able to help with anxiety, which is completely true. Their presence was calming and a great way to decompress from the first weeks of school. It was an experience that I will never forget. To learn more about the clinic and his horses Rocky and Cole, visit ChrisLombard.com.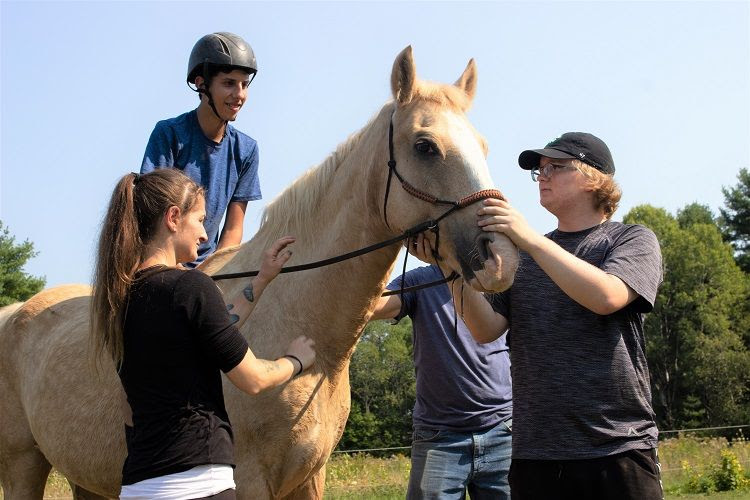 "When the horse and the human meet, the journey begins. Through their joys and challenges they find their way, coming together to create a connection that will inspire all they do, and helping them to feel and see the beauty in all of life." Chris Lombard
Last weekend students took trips to the Coastal Maine Botanical Gardens, Camden State Park, Popham Beach and the Brunswick Escape Room.
Coastal Maine Botanical Gardens
Popham Beach
Camden State Park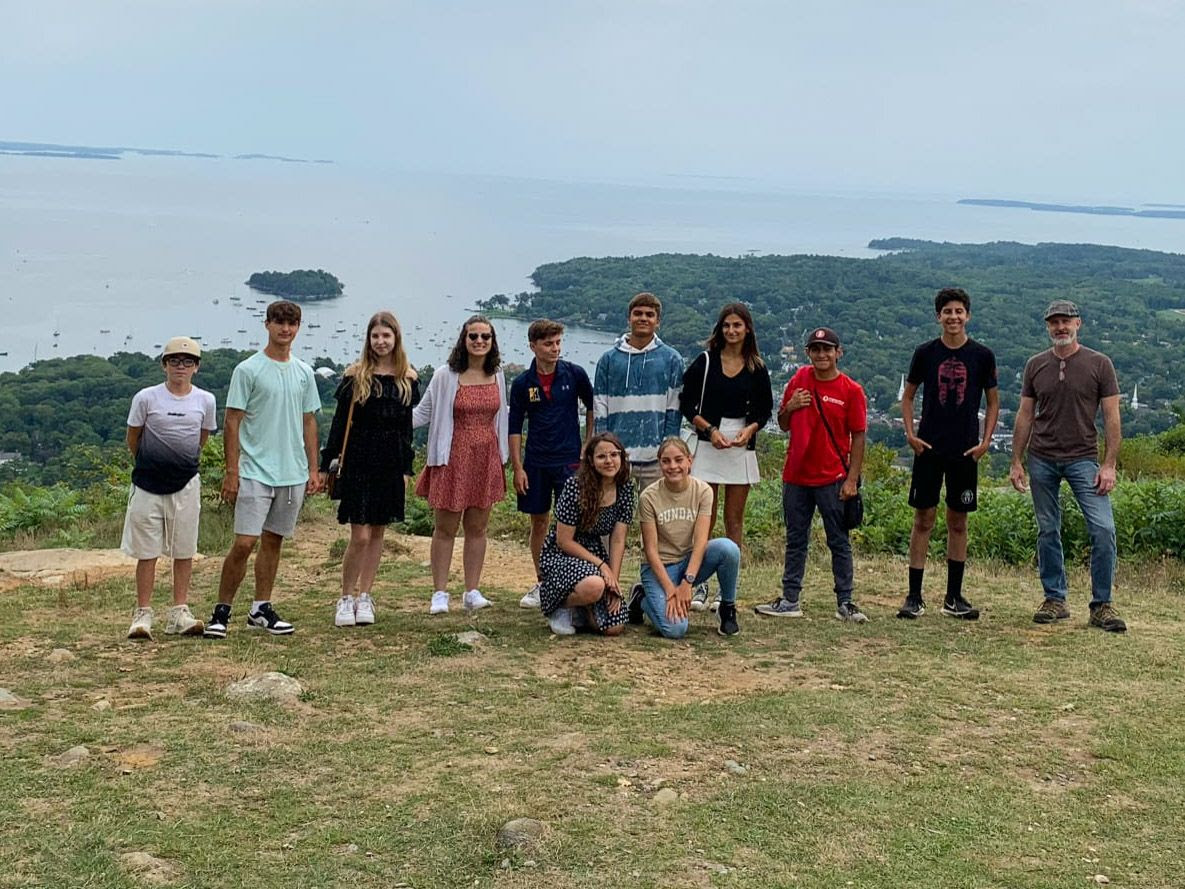 Brunswick Escape Room
Wolfpack Recap
Written by Kyle Rougeau, Staff
BVSOC vs Brewster Academy 3-2
Brewster Academy came out strong, scoring two goals in the first half. The Wolfpack answered back with a goal towards the end of the first half by Mike Oosterhaven '24. With morale rising in the second half, Lucas Uzquiano '24 scored the game tying goal. Henry Pennell '24 scored the winning goal with a penalty goal. Heavy on the defense throughout was Spencer LeClair '23, Ignacio "Nacho" Ruiz Garcia '23 and Tave Cloutier '25.
GVSOC vs Wiscasset 4-1
This week Girls' Varsity Soccer played their first game away against Wiscasset. The Wolfpack led the first half with a goal scored by Amalia Hanlon '25 assisted by Aree King '23. Wiscasset came back strong in the end, scoring four goals. Standouts on defense were Camryn Lewis '23 and Lexa Lilly '23. Despite the loss the team rallied together and is building a foundation for the next game.
Upcoming Games and Meets:
Saturday, September 17
Cross Country (XC) meet at Hebron 2:00PM (away)
Saturday, September 24
BVSOC vs Winchendon School 2:00PM (home on the Turf)
BJVSOC vs Gould Academy 2:00pm (away)
XC at Kents Hill - MAISAD Schools 11:00AM (away)
Goal by Lucas Uzquiano '24
*Schedule subject to change, please check the Hyde Athletic Calendar and Hydeschool_Athletics for updates.