Maine Youth Leadership Day
After a two-year hiatus due to the Pandemic, Hyde opened its campus up this week to another hugely successful Maine Youth Leadership Day. Over 1,200 students joined the Hyde community to come and explore leadership development and make connections in the process. The theme of the day was "The Courage to Lead" and the morning started off with a keynote address from Shawn Gorman, Executive Chairman of L.L.Bean, Inc. Shawn served in the business for more than 20 years and learned the lessons of branding, marketing, and customer focus. He grew up in New Hampshire and like his great-grandfather, is an avid outdoorsman along with being a successful entrepreneur. Some of the points he shared with the students included:
Never underestimate the power of persistence
Connect your passion with leadership to elevate your efforts
Recognize and appreciate people's unique strengths
Be transparent and share all that you know
Provide your team with clear expectations
Listen and invite dialog and opposing views
Be authentic - others will spot a phony a mile away
Shawn shared so many leadership lessons with the group and despite the large crowd, there was attentive students really listening to the message. He took a few questions about the challenges that his company has faced, and his final message to the students was to believe in their successes and failures as both are important and can shape their leadership.
After the opening address, mixed groups of students from the 70 schools in attendance attended workshops from 36 facilitators from the community, attendings schools, and Hyde faculty and students. Some of the workshops included:
Value the lessons of Success and Failure
The "C" Principles of Leadership
Wrestling through Life
Mindfulness through Nature
What is your Leadership Style?
Pickleball......Solving its mysterious success
The morning was filled with lively banter, excitement, and lots of smiles as students walked through the campus to attend their three different leadership sessions. After a delicious lunch prepared by Chef Mo, the entire group gathered again for the final session which was a student panel on the following questions:
When have you had the courage to lead yourself and/or others?
Who in your life has inspired you with the courage to be a leader?
What is a step of courage that you could take to be more of a leader in your life?
The students were very honest and shared meaningful moments as they chose a question to answer.
"I have been inspired by my father's courage to build a business with integrity."
"One step that I need to take with my leadership is to believe in my voice."
"I realize that it is not just working on my leadership but also having the courage to help others and hold them to their best."
"As a deaf person, I appreciate being accepted and welcomed in this community today."
This was the 9th Maine Leadership Day and it was certainly one of the most powerful, perhaps because it was so inspiring to see young people back in person, mingling, sitting close and sharing ideas and connections. Hats off the Stefan Jenson, Kyle Rougeau, Chef Mo and team, Mike True and all the Hyde students, faculty and staff who facilitated am amazing day of learning!
Laura D. Gauld '76
President & Head of School
Parent Webinar: Taking Hyde Home
Wednesday, November 9, 2022
Please join Laura Gauld for the Hyde Parenting Webinar: Taking Hyde Home
Wednesday, November 9th at 7:30 PM EST

No need to pre-register, just click the Zoom link below on November 9th.
Halloween weekend kicked off with Trunk-or-Treat Friday night. Students, faculty and staff came in costume for a spooky and candy filled campus event along with pumpkin carving.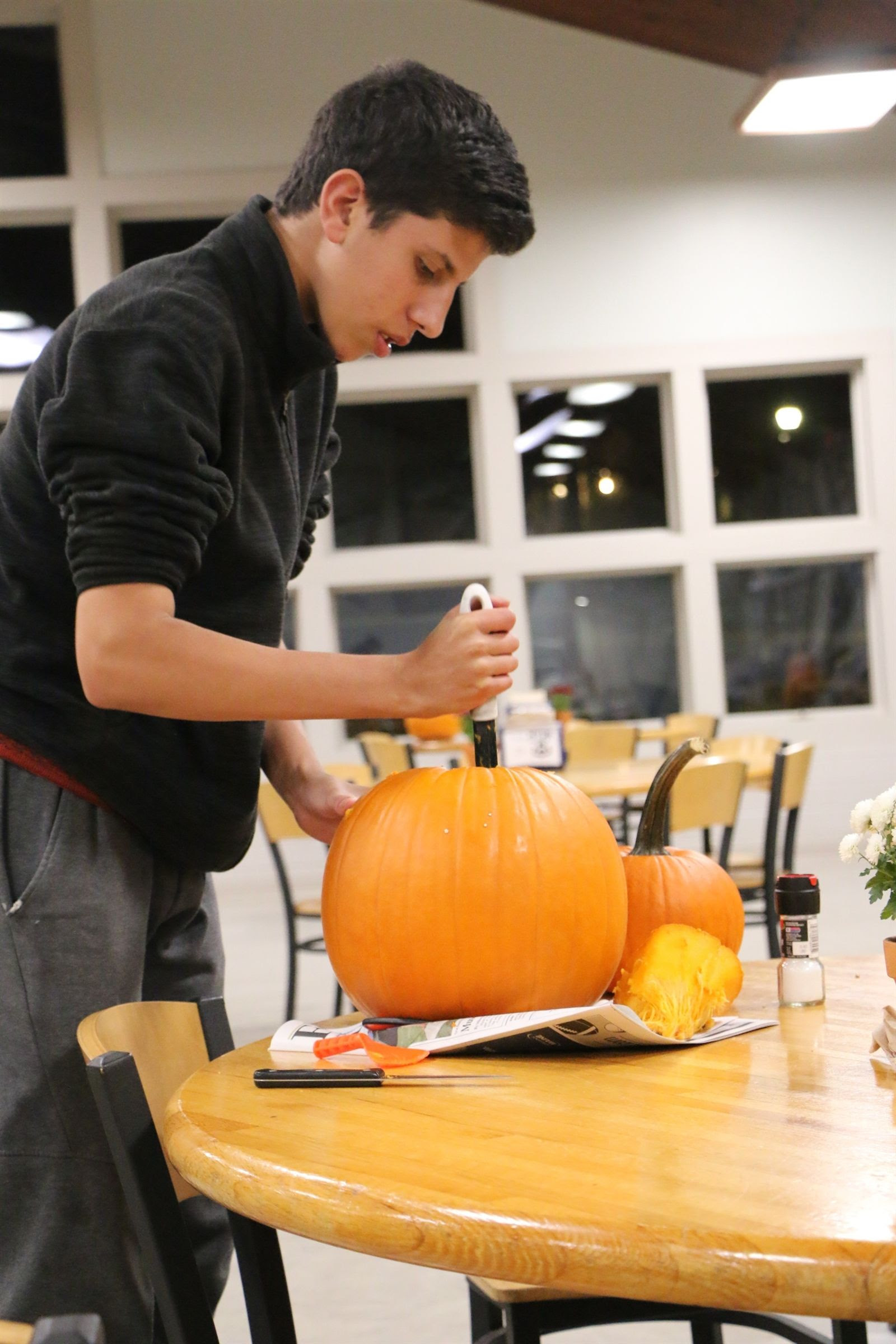 For Halloween, the students and faculty participated in a costume contest. After the contest, Dean of Students and King of Halloween Tom Bragg set-up a photo booth for the school to take photos.
This week we welcomed the Hyde School Board of Governors to campus for their annual fall meeting. The school would not be possible without this amazing group. To learn more about our Board members click the link below.
Hyde School Board of Governors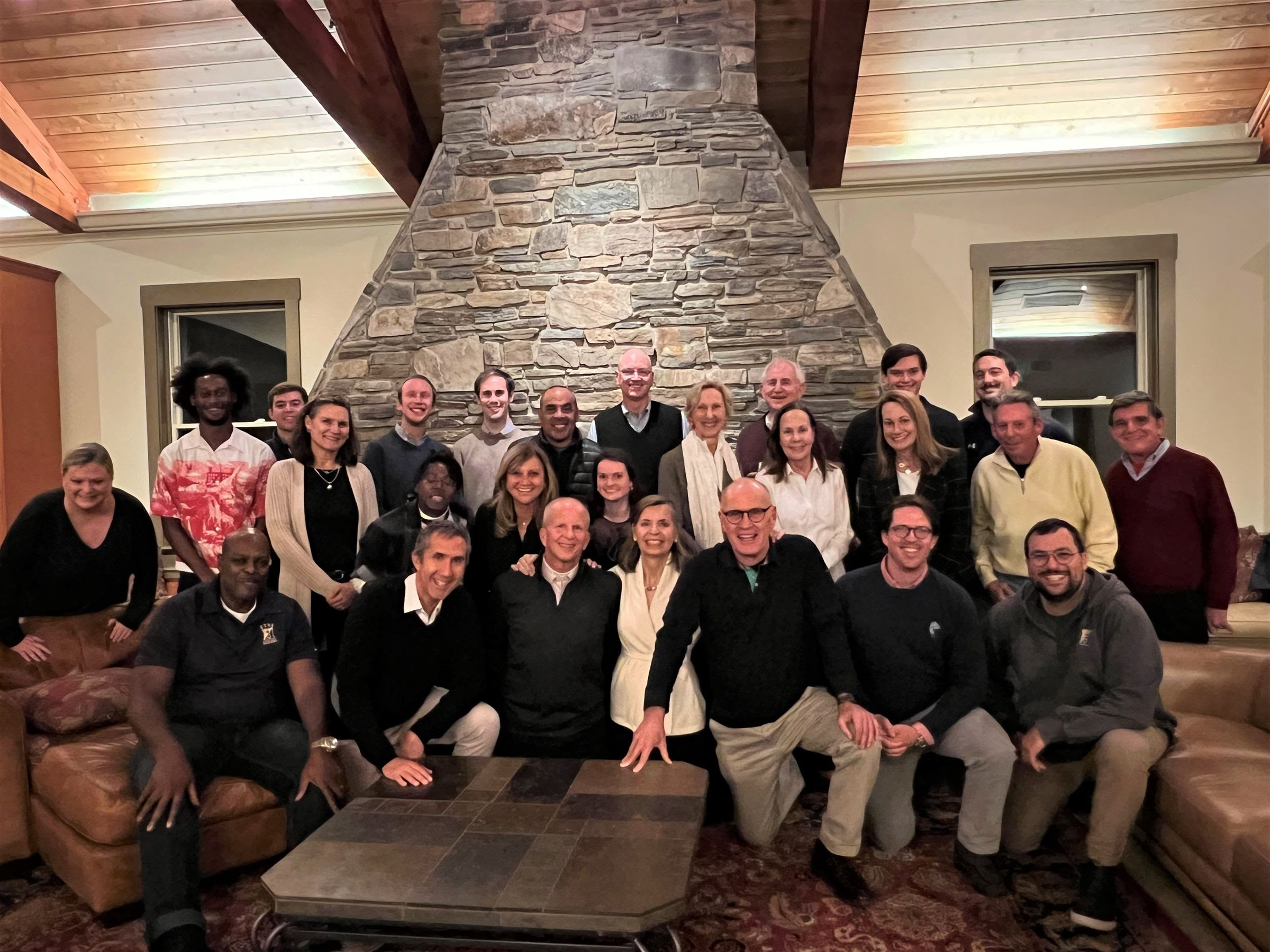 Thursday evening the Board along with a small group of faculty and staff gathered in the Family Renewal Center (FRC).
Wolfpack Recap
Friday, October 28
VFB Mt. Ararat/Hyde vs Gray/New Gloucester Regional Semi Final 56 - 6
Saturday, October 29
BVS vs Gould 7 - 0
Wednesday, November 2
BVS vs Wheeler 3 - 3
Upcoming Games and Meets:
Friday, November 4
XC MAISAD Championships at UMA 2:00pm (away)
GVS vs Gould 3:00pm (home)
BJVS MAISAD Semifinals vs Kents Hills 3:00pm (away)
BVS vs Bridgton 3:30pm (away, final regular season game)
VFB Mt. Ararat/Hyde vs Yarmouth
*The team that wins tonight will play in the State Championship game next Saturday
Monday, November 7
BJVS MAISAD Finals - TBD
Wednesday, November 9
GVS MAISAD Semifinals @ Gould 2:00pm (away)
BVS MAISAD Semifinals vs TBD 2:30pm (home)
*Schedule subject to change, please check out Hyde Athletics and Hydeschool_Athletics Instagram handle for updates. For more sports recaps visit the Hyde Team page at Our Teams.